Re-Cap: 2016 Release of the Missouri KIDS COUNT Data Book and Child Advocacy Day
Missouri KIDS COUNT Data Book Release Media Event
In April, Missouri KIDS COUNT (MKC) released the 2016 data book illustrating current data and trends on child and family well-being in Missouri. This is the first data book released with the Family and Community Trust (FACT) as the Annie E. Casey Foundation grantee. The FACT Community Partnerships, the Office of Social and Economic Data Analysis, the Center for Family Policy and Research, as well as several other members of the University of Missouri and Columbia, MO community attended a data book release media event on Tuesday April 5, 2016. This event served as an avenue to explain what the data book is, what the main trends in child and family well-being are, and how child advocacy organizations are using data from the data book to improve communities around Missouri.

Our speakers included:
• Dr. Michael A. Middleton – Interim President, University of Missouri System, and Board Member, The Family and Community Trust (FACT)
• William Dent – Executive Director, FACT
• Tracy Greever-Rice – Interim Executive Director, University of Missouri Office of Economic and Social Data Analysis (OSEDA)
• Brian Williams – Randolph County Community Partnership
• Robin Hammond – St. Joseph Youth Alliance Community Partnership
• Janet Dankert – The Community Partnership in Springfield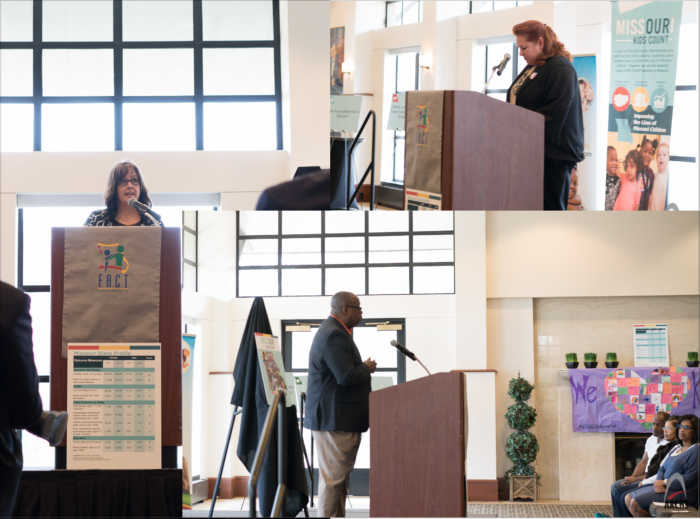 The MKC team also displayed a banner with drawings by preschoolers from the Child Development Lab on the University of Missouri campus, and invited first and third graders from the Lee Expressive Arts Elementary school to kick off the event with a song. The Lee School children wrote their own lyrics to a sing about child hunger and sowing the seeds of community to build a brighter future for children and families.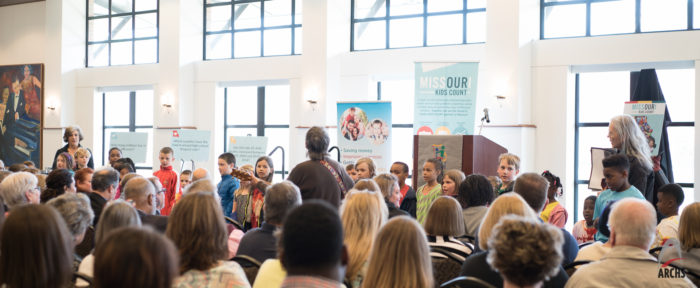 Child Advocacy Day
The Missouri KIDS COUNT team and the FACT Community Partnerships attended the 34th annual Child Advocacy in Jefferson City on April 6th. With over 100 attendees representing the 20 FACT community partnerships, Missouri KIDS COUNT had the one of the largest cohorts at the capital. The Partnerships set up tables with information about the work they are doing in their various communities.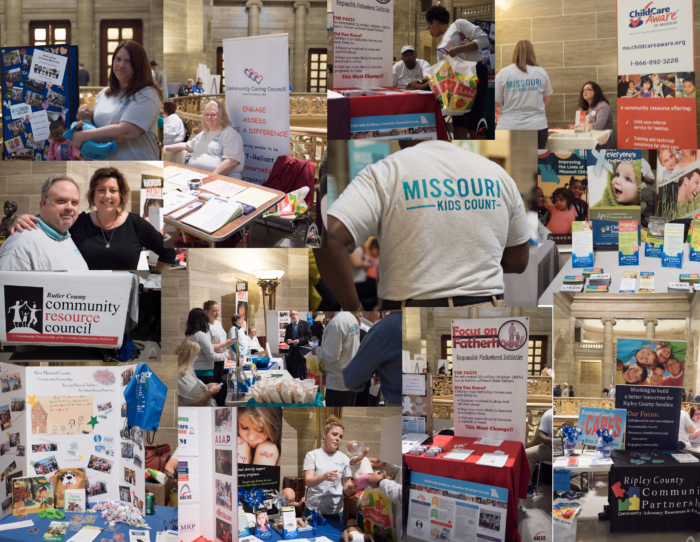 The MKC team also hosted a roundtable discussion with data, research, and community experts to talk about the main themes in this year's data book, as well as the implications of that data for community advocacy.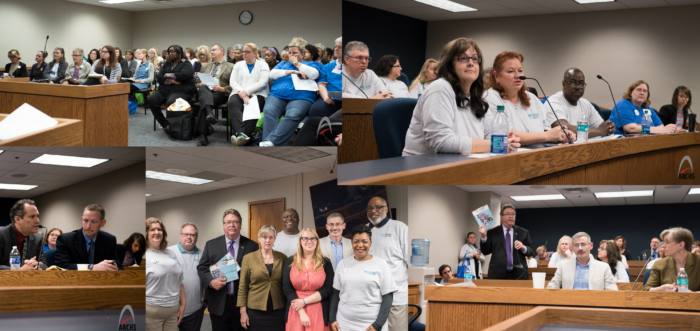 Thank you to everyone who travelled from near and far to help make the release of the 2016 Missouri KIDS COUNT Data Book and Child Advocacy Day a success.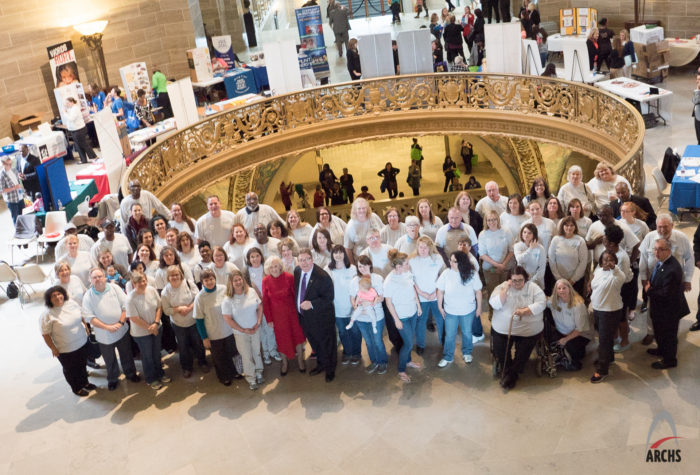 Video created and provided by the Local Area Investment Commission (LINC), Kansas City, MO
Watch the re-cap video here: https://vimeo.com/162893027
Photos taken and provided by Area Resources for Community and Human Services (ARCHS), St. Louis, MO

Download the MO KIDS COUNT Data Book

Download the PDF of this article